Opening hours
Open every day
from 9 a.m. till late at night.
Via Cuccagna, 2
20135, Milan
How to get here
Filobus 90, 91, 92 (1 minute by foot)
Tram 16 (5 minutes by foot)
Tram 9 (8 minutes by foot)
MM3 Porta Romana or Lodi TIBB (5 minutes by foot)
Bus 62, 65, 77 (5 minutes by foot)
Parking special rate
Via Muratori, 32 (1 minute by foot)
_Hourly rate € 2,50
_Daily rate € 15
_Night rate € 20
Booking at +39 02 54 600 61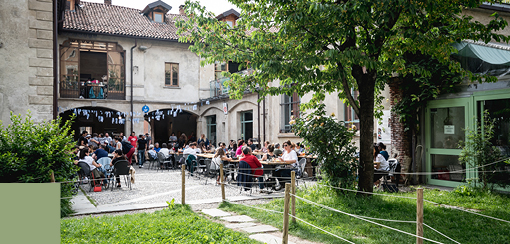 WHO WE ARE
For those looking for refreshment, knowledge, open space, we are the place to meet in Milan.
Un posto a Milano – Cucina, Bar and Foresteria in Cascina Cuccagna is a project by esterni, placemaking cultural enterprise that deals with the transformation of places, creating cultural, social and economic value.
OUR STAFF
The Direction, communication and marketing are managed by esterni.
Our kitchen is led by Chef Nicola Cavallaro and his team and then there are the bartenders, the waiting staff, the precious logistics' team and the office staff.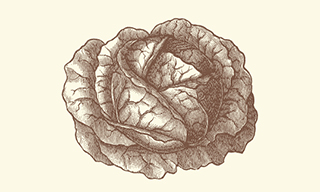 CHEF
Nicola Cavallaro
chef@unpostoamilano.it
KITCHEN
Claudio Colarusso
Francesca Gittardi
Marco Piazzolla
Maura Warnakulasuriya Fernando
Lalith Udugampalage Fernando
Tota Matubbur
Abul Kasem
LOGISTICS AND PURCHASES
Luciano Ticozzi
Salvatore Balzano
WAITERS AND BAR
Moreno Formenti
Kevin Tegon
Gaia Citterio
Miriam Serafini
Daiana Abate
Alamin Khan
Francesco Straface
Valerio Valente
OFFICES
Administrations
Marta Lodi
Cristiana Mazzoleni
Events and Guest House
Federica Guerra
Chiara Camarra
Francesco Mapelli
Communications
Maddalena Limonta
CONTACT US
Would you like to organise an event, book a table or a room, ask info on our bar, on the restaurant or on our guesthouse?
Contact us, we will answer as soon as possible.
Do you want to book for today's dinner? Call us at 02 5457785