READ OUR MENUS OR DOWNLOAD THE PDFs
THE BAR IS ALWAYS OPEN
Our bar is open from 9 a.m. till late at night. Here you can have breakfast, a snack, lunch and an aperitivo enjoying real food mile dishes prepared in our kitchen. The complete lists are available below.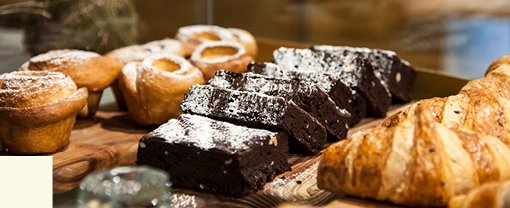 The gastronomy offer varies throughout the day. The ideal solution for a fast lunch or dinner – a selection of hot dishes from our kitchen is available also at lunchtime.  Croissants, cakes and desserts are available at breakfast and at snack time. Panini, pizza and focaccia made at the cascina using organic flours, cereal salads, cold cuts and cheeses' platters, tastings and cicchetti (small side dishes) are available for an aperitivo or after dinner.
All to be combined with the cafeteria, organic and centrifuge juices prepared with seasonal fruit and vegetables, a craft beer, draft or bottle, a glass of wine – possibly natural – or a cocktail from our bartenders' original list or to an artisan distillate.

A real food mile APERITIVO
From 7 p.m. you can choose your aperitivo among the sweet and savoury daily offers prepared using seasonal ingredients selected with Cortilia. You can order a centrifuge juice, a cocktail, a glass of wine or maybe a beer at the bar counter.
It is not possible to book a table for an aperitivo for a number of guests below 10.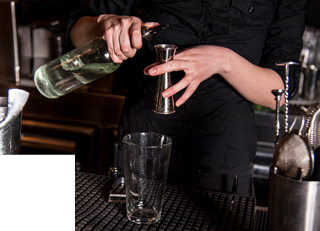 We accept bookings for a "customised" aperitivo for groups above 10 people, based on the daily availability.
Cocktails from 6.30 p.m. to 1  a.m. starting at € 7.
It is not possible to book seating at the bar gallery, the gastronomy, the portico and outside.