Since 2012, when un posto a Milano first opened, it was fundamental – just as it is now – to cooperate every day with suppliers, farmers, breeders, winemakers, who are among the Italian food and wine excellences, as much as possible free from territorial distances, looking for the best raw materials for our dishes.
This is a challenge that we chose to continue over the years, not without great effort, looking for small and medium-sized producers, who have our same passion for food and a conscious and sustainable culture of eating.
Because eating (and drinking) well also means worrying about knowing where and how poultry and meat are raised, choosing fish from trusted suppliers, using only seasonal fruits and vegetables (if possible certified organic), starting working with winemakers who produce natural and biodynamic wines, ie without additive substances, to experiment and always learn something new, and especially useful, even when we sit down at the table.
To explain better what it means on an everyday base, we thought our producers could help us and add value to our words.
So we are inaugurating the new coloumn LET'S GIVE THE FLOOR TO (OUR) SUPPLIERS, starting with a chat with Tommaso Montorfano, who, together with Claudio Vaccari, Soumah Fanah, Marcello Requiliani, Tania Toninelli e Alexandra Garofalo, decided to bet on clean production, opening the organic farm Cascina Fraschina, which produces horticultural and aromatic plants, certified organic, at the center of Abbiategrasso, a few kilometers far from Milan.
An organic farm just a few kilometers far from Milan:
Cascina Fraschina
"Cascina Fraschina",  tell's us Tommaso, "was born in 2014. We were young people (the eldest of us is 27-years-old!) and we immediately focused on the production of organic vegetables and vegetable garden seedlings, starting with the cultivation of only 3000 sq. meters, up to the cultivation of 10 hectares, after two years."
"In winter, when it is colder, our routine starts at 7.30 in the morning with a nice hot coffee, and then work! Everyone of us has his job, which is organized in the best way possible: there are those who take care of orders preparation, those who are in charge of the harvest and those who have to prepare for new sowings and new transplants and who instead sows and prepares the seedlings to be transplanted. The day ends at 6.30 pm, organizing the next day."
Care and attention: secret ingredients for a "special" product
"Surely what makes our products special is the care and attention we put in both product preparation and cultivation. Our vegetables are certified organic: we decided to follow this tiring path, because we think that producing in an organic way is the best choice not only for us and for those who consume our products, but also for the environment."
"An advantage of our products is freshness, of course. We always try to deliver freshly picked products, because we want who taste them to feel their freshness and quality: to preserve these qualities we spend a lot of time planning and preparing the fields, always respecting the seasonality of each product. Moreover, we offer particular, "foreign" and innovative products, perhaps because we are all young and we like to discover and experiment."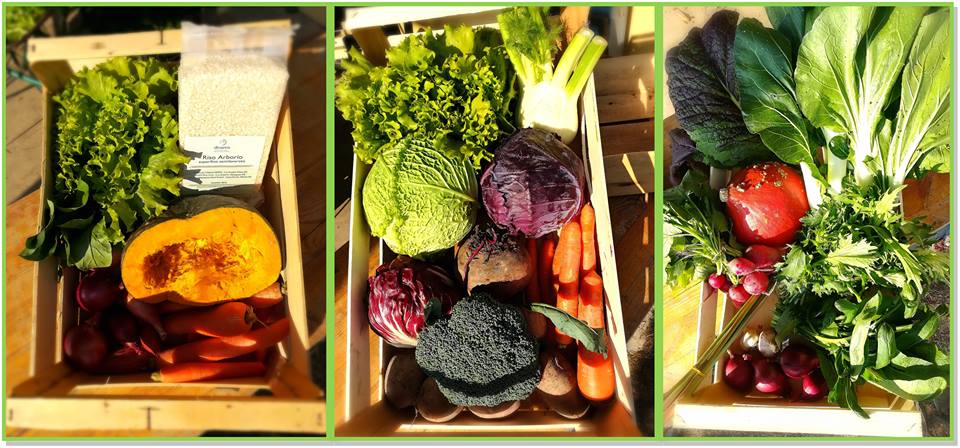 The collaboration with un posto a Milano
"Un posto a Milano surely respects the ideals and hopes that we are looking for: for us it represents a customer who really tells the story behind the products chosen, who the producers are, what they do and why. This is the reason why we looked for a collaboration when we started our adventure. The very positive feedback for the products that we deliver every week certainly helped to build and cultivate a relationship of mutual trust. This is a fundamental thing, because it allows us to work together in harmony".