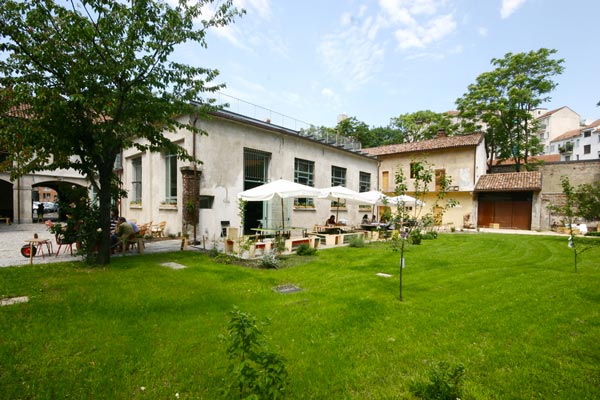 ACTIVITIES AT CASCINA CUCCAGNA
Cascina Cuccagna is a multifunctional space that conveys social action and participation.
Inside Cascina Cuccagna take place many activities, such as the restaurant, the bar, the guest house inn, all of these organised by un posto a Milano. There is also La Bottega di Campagna Amica, a shop of this same Italian chain cooperating with local suppliers.
Among the many activities that you will find at Cascina Cuccagna, there are also the permanent laboratories such as the Bike Garage, for bike maintenance, the wood shop and the many projects sponsored by the Association Consorzio Cascina Cuccagna, Gruppi di Partecipazione and by many other associations of the area. Gruppi di Partecipazione are groups of volunteers who address specific common topics, mainly on environmental and sustainable matters.
visit the spaces of Cascina Cuccagna
Get to know the spaces of Cascina Cuccagna: have a chat while walking through our courtyards and gardens.

SOUTHERN COURTYARD
Is the "noblest" part of Cascina Cuccagna Milan. Is the main entrance and the venue of numerous events, a weekly market and is the entrance to un posto a Milano.

NORTHERN COURTYARD
This is the popular courtyard, where the farm workers probably lived, with the barns on the ground floor. Today it has some tables that look onto the kitchen, rooms where some of the Cascina's activities take place, including Altro Tempo, a space for parents and children, and the entrance to the guest house inn.

CYCLE WORKSHOP
A workshop where you can learn to repair your bike by yourself, where instruments, space, skills and workshops are offered.

GARDEN AND KITCHEN GARDEN
The Cascina Cuccagna has a shared and educational kitchen garden, open to the neighbourhood and its citizens. Tended by a group of volunteers, it is the centre of workshops, courses and seminars to bring back a practice that risks being forgotten.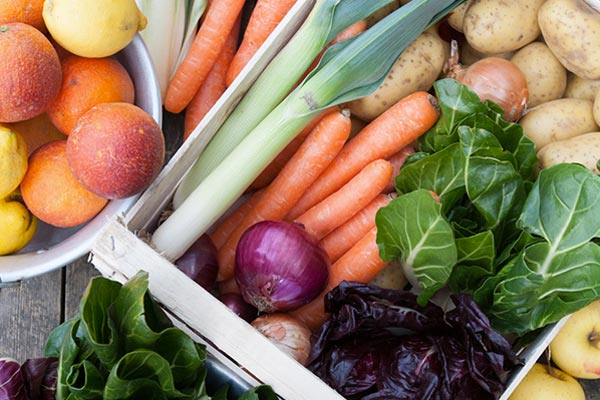 FARMER MARKET CASCINA CUCCAGNA
Every Tuesday, from 15.30 to 20.00 the garden and the courtyards of Cascina Cuccagna become the perfect setting for a late Farmer Market Cascina Cuccagna, where local suppliers can sell their organic food. The late hours of the market give late workers the chance to directly grocery shop from the farmer.
From April 7th to May 5th, the Farmer Market will take place in the streets around Cascina Cuccagna, in via Muratori and in via Cuccagna to give everyone the possibility to buy organic food directly from local suppliers.
At the farmer market in Cascina Cuccagna going food shopping is a nice and social experience. Other than having the opportunity to meet directly with the farmers, you will be able to get information on the many activities taking place at the Cascina and join in.
Even the local suppliers of the farmer market participate in the Membership Campaign 2015 by offering discounts and benefits on groceries to every supporter of Cascina Cuccagna who will show their membership card when shopping.
More info:
Franca Fiorini (contact person)
ilmercatodellacuccagna@gmail.com.
Which ones are the products and the local suppliers you will find at the Farmer Market at Cascina Cuccagna every Tuesday afternoon? Here they are:

5 Elements - U cantu de Foa
Olive oil, olives, patè, herbs and aromatic salt.

Azienda Agricola Aldo Casarotti
Products from buffalo breeding.

Azienda Agricola Bioinvio
Oranges, grapefruits, clementines, tangerines, lemons and marmalades made from biological agriculture.

Azienda Agricola Baioni Davide
Seasonal fruit and vegetables.

Azienda Agricola Belè di Meani Larissa
Biological honey and beehive products.

Azienda Agricola Altrocchi Fratelli Cascina Rocca Brivio
Chickens, Guinea hens, ducks, geese and derivatives.

Azienda Agricola Casa Schizzati
Semi-wild bred black pork meats and cold cuts.

Azienda Agricola Casello Antreola
Parmigiano Reggiano(Parmesan cheese).

Azienda Agricola F.lli Massara
D.O.C and IGT wines.

Azienda Agricola Freri Nicola
Red fruits, jams, jellies, fruit juices and rampion bellflowers.

Azienda Agricola Cascina Sant'Alberto
Bread and bakery products.

Azienda Agricola La Spinosa
Certified organic medicinal plants.

Azienda Agricola Terra e Acqua - Cascina Santa Brera
Organic farming eggs.

Azienda Agrituristica Due Camini di Tirale Patrizia
Fruit, jam, preserves and bakery products.

Azienda Artigiana Hierba Buena
Herb extracts and cosmetics with high content of active substances.

Allevamento della Gabana di Mapelli Claudio
Cow's and goat's cheese.

Bio and Food di Lusitani Rafael Enrique e Donda Paolo
Fresh and dry pasta.

Società Agricola Corbari
Vegetable plants and organic vegetables.
CONTACt US
Whether you are interested in booking a table, a room or you are planning a private or business event, contact us and we will answer as soon as possible.