PRIVATE EVENTS UN POSTO A MILANO
Are you planning a private party and are you looking for a unique location and a tasty catering? Discover un posto a Milano and Cascina Cuccagna!
Un posto a Milano and Cascina Cuccagna offer you its inner spaces, upstairs rooms and garden for private events, private parties, anniversaries and special celebrations.
You can enjoy a special and green location and a unique catering based on seasonal and fresh products offered by the territory and producers from the area.
To find a location for private events in Milan sometimes is not easy: due to the high demand in the end you could be forced to choose a cold and anonymous location that does not reflect your taste.
Un posto a Milano and Cascina Cuccagna, on the other hand, put at your disposal unique spaces and pleasant places where you can feel good. Our catering always wants to give to the people which organize events in our location the opportunity to live a unique experience at un posto a Milano. The menu of our catering applies the Chilometro Vero philosophy and is studied on the fresh and seasonal products offered by our territory.
In our location you can taste healthy and good food and enjoy a big garden and carefully designed inside spaces.
BOOKING IS EASY
Do you want to organize an unforgettable private party? What are you waiting for? Organize your private events at Cascina Cuccagna! Write as an email with as many details as possible (such as day, time, number of guests, type of event), with any intolerances or allergies and with your personal contacts at info@unpostoamilano.it
or contact us by phone at +39 02 5457785.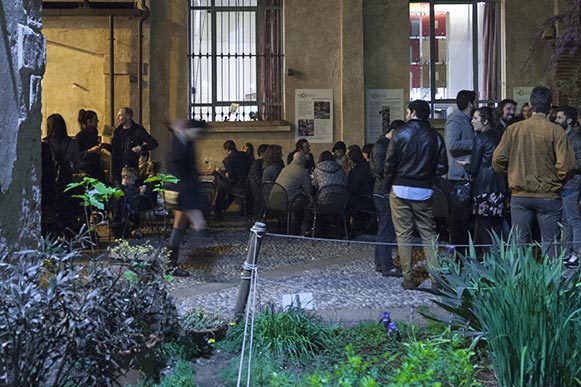 CONTACT US
You are not interested in booking the location for an event and you just want to reserve a table for dinner? Contact us through the contact form and come enjoy the amazing restaurant un posto a Milano at Cascina Cuccagna!