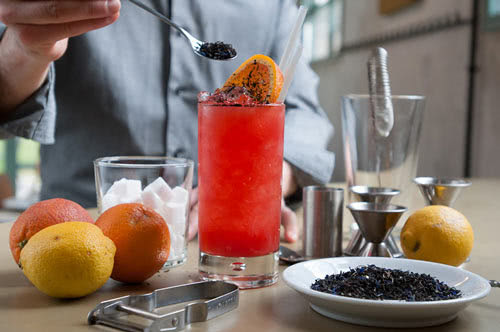 the BAR AND the DELICATESSEN in
UN POSTO A MILANO
Are you looking for a bar in Milan open from 10 in the morning until midnight, where you can eat and drink at any time? A place for an aperitivo, cocktails, wine and beer, but also hot and cold non-alcoholic drinks? Un posto a Milano's bar is perfect for you.
Un posto a Milano's bar also has a delicatessen open all day, where you can choose natural dishes made by our kitchen with seasonal ingredients: a variety of pizzas and focaccias made in cascina with organic stone-ground flours, hot and cold dishes made in the kitchen and much more.
At the bar you will find long-established fragrances of coffee, organic juices and smoothies made with seasonal fruit and vegetables. Throughout the day draught and bottled beer and craft spirits, wine by the glass or bottled and original cocktails by our barman are available.
The water, filtered, from the Milan water supply, is always free.
What the Delicatessen offers throughout the day varies: perfect for a fast lunch or dinner – also with a small selection of hot dishes of the day prepared for lunch by the kitchen, it offers croissants, cakes and natural pastries for breakfast and afternoon snacks, sandwiches, pizzas and focaccias  made by our kitchen with organic flours, cereal salads, platters of cold cuts and cheese, small tastings and nibbles for the aperitivo and after dinner.
Here is what you can find at the Delicatessen in un posto a Milano, depending on the availability of our producers.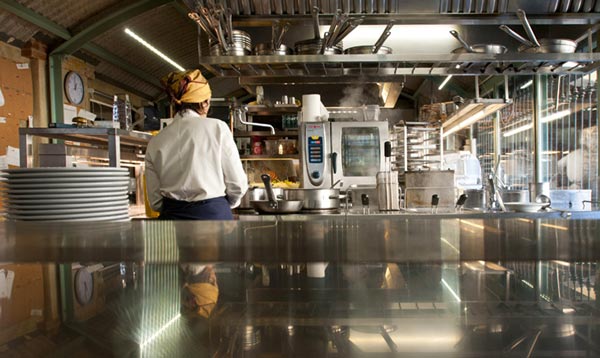 an APERITIVO IN MILAN
APERITIVO MATTERS.
From 7.00 p.m. to 10.00 p.m., the restaurant kitchen, under Chef Nicola Cavallaro, prepares cold and hot dishes every day with selected ingredients from small Italian farms.
There is not a buffet but many traditional ideas, as well as for vegetarians and vegans, prepared with selected seasonal, healthy and good ingredients, ideal to accompany your evenings at the cascina.
For a REAL FOOD MILE aperitivo.
GROUP APERITIVO
Are you a group of people? Do you want to book a table for the aperitivo in a unique place?
Then un posto a Milano's aperitivo in Cascina Cuccagna is perfect for you!
Here is how to book a table for an aperitivo at un posto a Milano:
We take bookings for "made to measure" aperitivo only for groups of 10 people or more, depending on the availability of the day.
For info and bookings, you can send an email (with as many details as possible) to info@unpostoamilano.it , and we will answer as soon as possible.
We do not take bookings by phone or by Facebook.
From 6.30 p.m. to 1.00 a.m. all the cocktails cost from €7.
CONTACT US
If you need to book a table or maybe just some information about our services and activities, please, contact us through our form.
We will answer as soon as possible.